From: Forum Updates This Weekend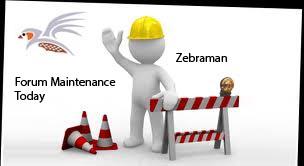 They'll be a couple of interesting updates coming this weekend.

Gallery

The gallery has undergone a complete rework and these are just a few of the new features.

Slideshows, image notes & more...

There's the slideshow, which lets users sit back and view images one after the other in an automatic presentation. And image notes enables annotations to be made on images, pointing out the best bits for others to see.

Protect Forum images.

The new gallery includes multiple methods of protecting the images uploaded by members. Specify a watermark image that is automatically applied to all uploads. it also allows users to add their own copyright notice to their images so that ownership is clear.

Organization

User-created albums

Friends-only albums

Featured Images on homepage

Set images as album/category cover


Adding Content

Add copyrights to photos

Gallery-wide watermarking support

Media support for movies & Flash

Auto-resizing


Viewing Images

Lightbox support

Interactive image notes

Rate images

Inline rotation tool

Full-featured slideshow

EXIF & IPTC support

Anti-leech protection


Content Discovery

Follow Category/Album/Images

Image tagging

Share images to social networks

Built-in mapping support (with Bing)


Blog Section

There's also a new Blog section and here's a few of the new features.

Blogs live within your community

Users create blogs of their own, which they control, but they live within the forum. All public blogs are gathered in a central section of the forum which shows the latest entries by users, members can comment, rate and follow each others' blogs.

Collaborative blogging

With the Editors feature, users can create group blogs that several people (or more) can contribute to in a single space. Let sub-teams share updates on their latest developments, or enable special guests to post entries to one of your established blogs - and more.

Blog customization

Every blog can be different! Members can customize their blogs in a couple of ways:

CSS themes

Members can customize their blogs by choosing custom CSS themes to change colors and layouts. They can even enter their own CSS for a personalized look.

Custom content blocks

Members can add their own content blocks to their blogs, for everything from bird photos to Facebook and Twitter widgets.

Blogging with external content

Users may already maintain a blog outside of the forum, but the new Blog provides features that still enable them to join in. A user can create an External Blog in their control panel, which enables them to link to their existing blog via the forum. There's also the RSS entry import feature, which allows users to specify an RSS feed from their current blog and have all its entries imported into their blog in the forum. This latter feature adds blog posts as bona fide entries, so they support commenting, rating and more.

These are just a few of the new features and i hope you find them interesting and useful.

Hope you enjoy the updates.

Gary.
Source: Forum Updates This Weekend