SHADOW -UPDATE - 2 years on.

Entry posted by Emmy ·
622 views
Reading over the Blog 'Hand Rearing Birds' which featured Shadow & Co. it was hard to believe that was in May 2016 and its now February 2018.   Shadow is still with me and he is still in the house (

)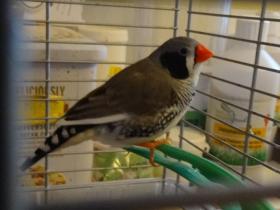 Shadow January 2018
He now has a mate (a white zebra finch) and they have just finished rearing these 6 lovely little chicks.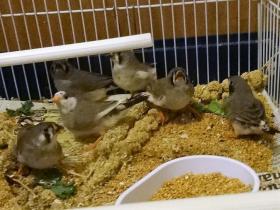 A 'Family' photo

 left to right: Shadow, two of the chicks , Snowy (the mum) and the other 4 chicks. 
Guess there's no chance of Shadow and Snowy going out to the aviary now

Emmy